As display and audio technologies move to ever more complex and higher resolution systems (4K, UHD, HDR, Dolby ATMOS etc.), the processing requirements can easily cause AV synchronisation issues.  Each component change, software, or firmware update has the potential to alter the AV sync in a system.  Watching content with poor AV sync is one of the most annoying and complained about problems.
Sync-One2 accurately measures the time span between an audio beep and video flash (e.g. a 2-pop / flash frame or similar, Sync-One2 specific test files are available for download), clearly displaying the delay and if the audio leads or lags with reference to the video.  The error is displayed in milliseconds (1/1000th of a second) and if desired also in frames, in real time.   A running average may also be enabled to average potentially 1000's of readings, again this is displayed in milliseconds or frames.  Statistics are calculated on the most recent readings taken to help check overall system stability or drift, including the average and span of the set of readings.
Sync-One2 will work with any resolution or type of display, so is 4K / UHD / HDR ready, fine with LCD, OLED, Plasma, and Projectors.
Sync-One2 has the following core features to help make the task easier and quicker
Simple one handed operation, just turn on Sync-One2 and it's ready to go
Easy to read OLED display
A simple menu system is used to adjust settings and set options
Settings and options stored in flash memory so retained even if the batteries are removed, although the memory buffer is cleared at shutdown
Self calibrating to help reduce false readings from ambient light and noise
Real time output in milliseconds / frames, a rolling real time average can also be displayed in milliseconds or frames
Fast startup, ready to take measurements in just a few seconds
Accuracy
Measurement of audio visual delay up to ±750 milliseconds
Display is rounded to the nearest 1 millisecond or 1/100th of a frame, internal timing resolution of 0.05 milliseconds between light and sound pulse
Self calibration adjusts for ambient noise and light, including fluorescent/ LED light flicker
Automatic microphone gain adjustment during calibration process
Adjustable audio trigger level (default is high sensitivity)
Adjustable video trigger level (default is high sensitivity)
General
Dimensions (H x W x D), 144mm x 90mm x 30mm (5.6" x 3.5" x 1.2")
165g (5.8oz) excluding batteries
16 x 2 OLED display for easy viewing, fast response, and low power consumption
Operating temperature from 5 to 50 Celsius (41 to 122 Fahrenheit)
Power
2 x AA (LR6) batteries, rechargeable AA batteries are fine too
Reverse battery protection
Battery life from standard AA batteries is around 50 hours of continuous operation
A tiny current of less than 0.1 µA is used when off.  Even so when not being used for a while it is always best to remove the batteries
Low battery indication and auto shutdown when batteries become too low to maintain accuracy
---
Made in the UK
Compliance to standards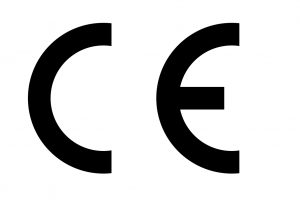 EN 55103-1:2009 Part 1 (EMC Emissions)
EN 55103-2:2009 Part 2 (EMC Immunity)
EN 55103-2:2009 (Magnetic Immunity)
IEC 61000-4-2 (ESD)
RoHS compliant and lead free